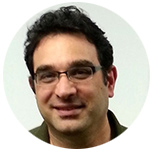 Hi, I'm Aaron Kupferberg.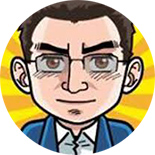 When I'm not in the office…
Aaron Kupferberg is a blogger and writer for the site PowerPopaholic.com
As a huge music geek, he's reviewed over 2,000 albums, interviewed over 100 musicians (famous and not-so-famous) and for the past six years he's organized and promoted his own music festival, Power Popaholic Fest in Brooklyn, NY.
The site has been going strong since 2006, and reviews have appeared in The Seattle Post-Intelligencer, The Christian Science Monitor, Blogcritics.org and 50thirdand3rd.com
As an advocate for the musical genre of "power pop," he has seen fit to design and code another site to honor those artists The Power Pop Hall of Fame, bringing together like-minded authors to write about their musical heroes.